11:06
Viime viikon perjantaina hakeuduin hetken mielijohteesta Kantiksen Roots-iltaan jossa lavalle asteli Jussi Syren & The Groundbreakers sekä Micke & Lefty. Ensinmainittu oli entisestään tuttu levyltä kuunneltuna (ja livenä toisen bändinsä kanssa), toinen ei lainkaan.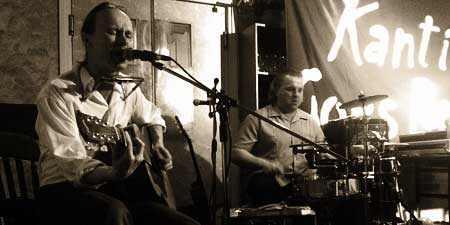 Vaan kyllä kannatti. Kumpainenkin vakuutti sen verran että kotiin lähtiessä oli paitsi hyvä mieli ja askel kevyt, myös molempien levy taskussa.
Sorry, the comment form is closed at this time.