17:40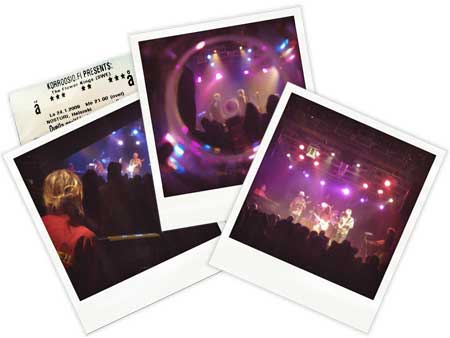 Lauantaina nähty The Flower Kingsien Suomen ensiesiintyminen oli oikein onnistunut keikka. Itse bändi oli minulle tuntematon vielä muutama kuukausi sitten, kun blogikolleega päätti sivistää minua ja tyrkkäsi käteeni kasan levyjä, joista yksi oli TFK (The Flower Kings):n tupla live-lätty. No, musiikki teki minuun heti niinkin suuren vaikutuksen että keikalle oli pakko mennä. Ja menen kyllä vastaisuudessakin.
Och tack för sällskapet till hela BSSN (Bloggen som saknar namn) gänget.
Sorry, the comment form is closed at this time.