13:22
Laitoin alustan uusiksi, ihan tosta noin vaan. Alla hyrrää nyt uutuuden karhea WordPress 2.5.
Toistaiseksi vain yksi plugin on ilmoittanut ettei enää halua toimia, johtuen muutoksista tietokannassa. Tosin kirjoitusten automaattinen tallennus aiheuttaa myös tietokantavirheen. Vähän jännittää, että tähänkö se nyt sitten meni.
Varmuuskopiointiskriptikin pitää muistaa päivittää. (Note to self.)
Lyhykäiset-kategorian postaukset ovat taas mukana päävirrassa ja saavat ollakin kunnes otan itseäni sen verran niskasta kiinni että ratkaisen ongelman jotenkin pysyvämmin.
Suorituskyvystä kiinnostuneille WordPress-käyttäjille suosittelen lukemistoksi Coding Horrorin artikkelia Behold WordPress, Destroyer of CPUs.
Edit 1:
Pluginien "automaattinen" päivitystoiminto aiheutti Vau!-efektin. Vähän kyllä kummastutti ettei kaikkia voinut päivittää kerralla yhdellä napin painalluksella. Toisaalta, jälkeen päin (kuten kuvasta näkyy) tuli huomattua ettei kaikkea ehkä kannatakaan päivittää. Onneksi otin varmuuskopiot.
Edit 2:
Vanhassa versiossa oli mukavaa että muokkauksen jälkeen palautui tallenna-napin painamisen jälkeen lähtöpaikkaan. Nyt palautuu aina adminiin.
Edit 3:
On tossa näköjään joku Go Back-linkki josta päätyy lähtöpaikkaan. Ennen se oli automaattista. Ennen oli kaikki paremmin.
Edit 4:
Jos muokkaukseen saappuu "single view:sta päätyy näköjään takaisin automaagisesti.
Edit 5:
Kommentoinnissa näkyy olevan jotain hämminkiä, tai ainakin kommenttien listauksessa.
Edit 6:
Jotain kenkkua siellä oli, nyt tuntuisi toimivan.
Nyt tarvii vielä kaivaa jostain härpäke jolla saan palautettua nuo viimeimpien kommenttien ja postausten listat.
Edit 7:
Oops. Jotain unohtui Dashboardin suunnittelussa: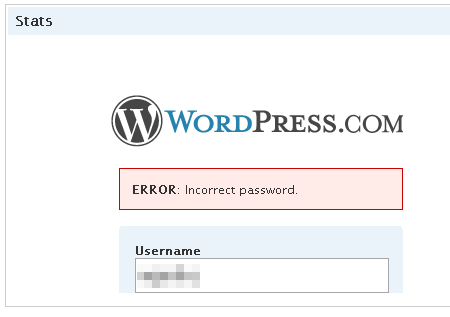 Kyseessä on siis iframe jossa ei pääse selaamaan y.o. tilanteessa lomaketta alaspäin. Tabulaattorilla saattoi lomakkeen tietysti täyttää kokonaan, mutta enivei.
Sorry, the comment form is closed at this time.