21:56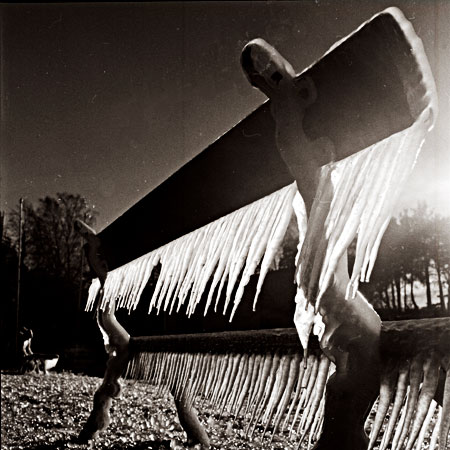 Sunnuntaina olin taas ulkoiluttamassa kameraani samalla kun matkasin kohti pimiötä. Oikeastaan oli vain tarkoitus poiketa kahville kohtalotoverini kanssa yhteen suosikkikahviloistani ja samalla täyttää filmin loppu että saisin viikon projektikuvat kehitettyä.
Päivä ja eteen tulleet maisemat kuitenkin yllättivät näyttävyydellään ja sitten siinä tyhjeni toinenkin rulla ihan huomaamatta. Joistakin kuvista tuli oikein kivoja, mutta se kuva jäi vielä odottamaan itseään.
Innostuminen usein tekee minulle niin. En muista keskittyä olennaiseen. Voisi jopa sanoa että unohtuu the big picture. (Pun intended.) Mutta oli se silti ehkä hienointa talvimaisemaa mitä tänä vuonna on tarjoiltu.
Mutta nyt minä menen tekemään kaakaota ja nautin sen kanssa kotona leivottua Runebergin-torttua.
Sorry, the comment form is closed at this time.