12:39
Perjantaina oltiin viettämässä Mikon synttäreitä. Muutama kuvakin tuli siinä kierrosta tehdessä otettua, ei mitään erityistä mutta pitää ne silti laittaa julki puhelimen kotiutumisen kunniaksi. Taattua VGA-laatua.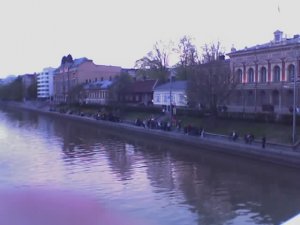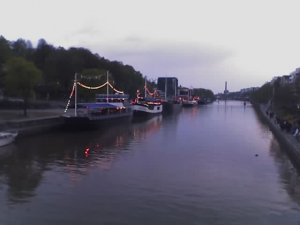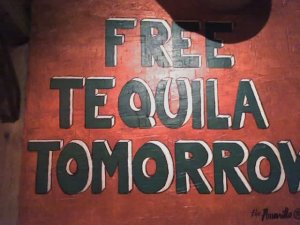 -Täytyypä kyllä sanoa, että vaikka tuo ImageManagerplugin on melkoisen kätevä käyttää, niin kurjan näköisiä thumbnaileja se saa aikaan. Tai sitten se on GD-grafiikkakirjasto. Eipä kyllä että alkuperäisissäkään erityisesti kehumista ole, mutta joka tapauksessa melko surkeaa. Pitänee viritellä.
Update 16.5
Noniin. Taas tuli fiksu olo kun tajusin että tuo surkea thumbnailin laatu oli tasan siitä kiinni että minä skaalasin pienempiä kuvia suuremmaksi. Nyt uploadasin kuvat uudelleen ImageManagerilla ja thumbnailit on toivon mukaan oikeaan kokoon tehty.
Update 2
Tässä ilmeni samalla yksi ImageManagerin heikkous. Kuvanvalintadialogissa näkyvät kuvat ovat siinä koossa mitä thumbnail-kokomääritys sanoo. Wishlistalla näytti kuitenkin olevan "Set the default size for the thumbnails in articles", mikä ilmeisesti tarkoittaa että tuota dialogia varten tehdän niitä inhimillisen selauskokemuksen mahdollistavat pienemmät thumbnailit. Toivottavasti.
Sorry, the comment form is closed at this time.